…Powdered Dry Shampoo for fresh hair on days of unwash…
That's their slogan.  Isn't it adorable?  On days of unwash…  It's such a lovely alternative to greaseheaded.
This company, Bari Naturals, is based out of one of my favorite cities in my beautiful state of North Carolina- Asheville.  And when I heard about them and their products, I had to see what they were all about.  Which brings us to this here post.
So I'm a huge fan of dry shampoo.  HUGE.  I have very fine hair and it can appear unwashd after a mere few hours, especially when you tack on the fact that I work out hard every single morning of my life. So dry shampoo and I are best buds. But here's the kicker- I figured out, way back in in junior high school, way back before dry shampoo was even a thing, that using baby powder on the roots of my hair does the same exact thing… if not better than what we now call dry shampoo.
So even though I do actually own a few bottles of dry shampoo due to general curiosity (it's mostly sold in aerosol cans), I'm a hardcore baby powder user.  I wish I could say that I do it because baby powder is better for the environment.  And me.  That would make me a much more responsible planet dweller.  But, truly, I use the baby powder because it's cheaper and I love that it's kind of this beauty hack I feel responsible for.
I usually buy a big thing of baby powder from the Dollar Store and keep it under my bathroom sink, and use a giant face powder brush to apply it.  And I have the travel size powders in my travel cosmetic bags.  But then I started noticing products saying 'Non Toxic Baby Powder'.  Non toxic baby powder?  What's toxic about it in the first place?!?  I had NO idea that my non-aerosol spray version of 'dry shampoo' I was using could also be toxic.  But after some research I learned that there is a concern that products using talc may contain carcinogens, such as asbestos.
Well damn.  We're not safe anywhere anymore.
So after looking into Bari Naturals and their dry shampoo, I was immediately pleased.  Here are their list of ingredients:
corn starch
silica
arrowroot powder
kaolin (white China clay – one of Georgia largest natural resources)
cacao
oat kernel flower
mica 
coenzyme Q10
lavender oil
frankincense oil
atlas cedarwood oil
blue cypress oil
clary sage oil
It's a long ingredient list, for sure.  But I know all of them.
And the ingredient list in baby powder:
Short, to the point.  But that talc though….
And here's the ingredient list in a popular Dry Shampoo spray bottle:
(OK.  So far we have gas, gas and more gas.  Awesome.)
rice starch 
alcohol denat
perfume (when they say perfume, that's generally industry speak for 'we're trying to cover up the smell of somethin' nasty in here'… perhaps all the gas?)
coumarin
distearyldimnium chloride
cetrimonium chloride
Alright, so all of those things have been certified as safe for use… but I just don't think I want  gas and alcohol on my hair.  That seems completely irresponsible of me.
OK.  So how well does this Bari Naturals work?  My thoughts exactly.  Generally speaking, naturally sourced products have the tendency to be a bit of a let down if you're used to the other stuff.  It's sad, but true.  And making the switch to an all natural product can take some getting used to.  BUT…  But this stuff is awesome!!!!  I didn't want my little sample container to end!!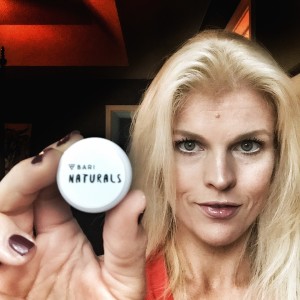 They say to 'Put a small amount in your palms and rub hands together.  Work it through dry hair from roots to ends.'  And so I did.  After I came home from my workout and was getting cleaned up, I used my Bari Naturals instead of my baby powder or spray… just how they said to- no brush… just powder-rubbed hands fluffing up my hair at the roots…
and I loooooooved it.  This stuff smells like a spa, y'all.  It was silky and not at all cakey or thick, easy to use… And blended right in to look completely natural!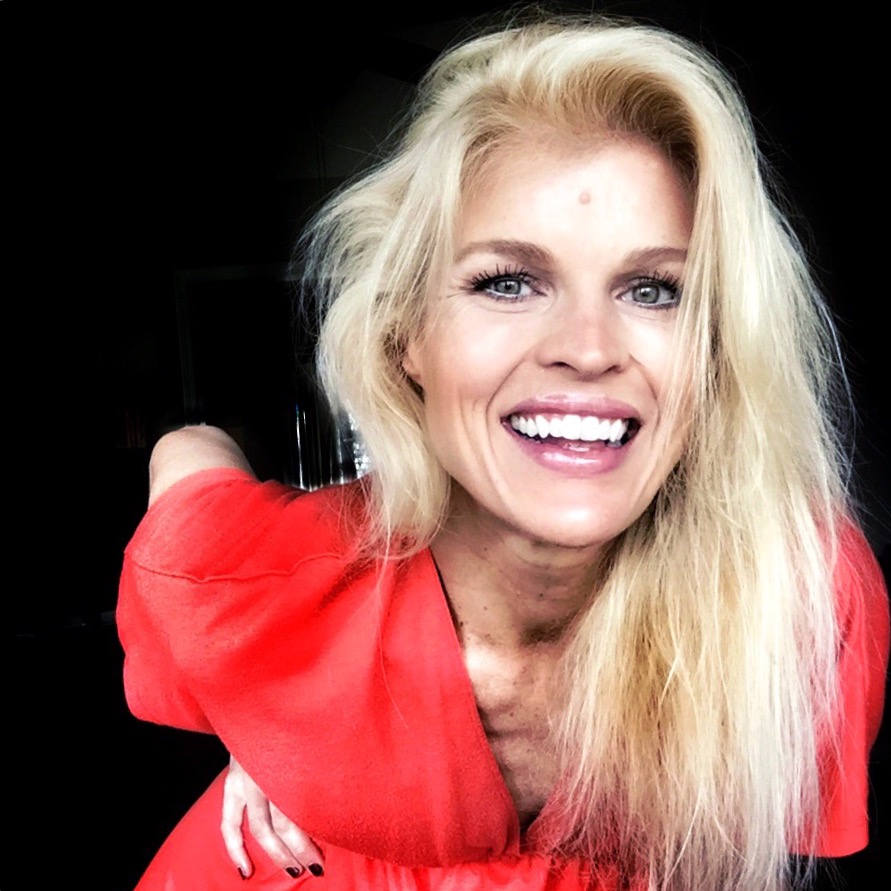 So, yeah, yeah… I have very light blonde hair… which is why baby powder always worked for me, so I can hear all you lovely brunettes and red headed beauties rolling your eyes right now.  BUT DON'T!!  They make a color for you too!  I am so pleased with this product, and incredibly proud to say it's naturally made in my beautiful state of North Carolina.
The fine and hard working people at Bari Naturals are towards the end of their Kickstarter campaign and any donations are appreciated to help make this product be as big as it should be.  It's a really great, effective and honest product that won't be available unless we help make it so.
For more information, visit their site.  Also, follow them on Twitter, Instagram, and Facebook.