Heeeey, y'all!  Set those DVR's again to watch me talk wine!  This Monday, August 28th on FOX 46 WJZY, I'll be with the good people of Good Day Charlotte sippin' and spoutin' some fun wine talk. I won't take my first sip til around 8:45 that morning, (which is a large difference from the 6 a.m. wine drinking I did with my boys over at NBC a couple weeks ago), but it's always fun to watch someone morning drink, yeah?
We're tasting wines from my friends at Deutsch Family Wine and Spirits again, (remember all the fantastic summer whites under $15 I brought to you last time?!) but this time it's all about the transition into cooler, Fall weather.  (It's gettin' close!!…*says the girl writing this here article in a bikini…)  Monday is also National Red Wine Day, which simply has to be celebrated.  Especially since our North Carolina temperatures have dropped significantly over the past couple of days!  So we've got some easy drinking red wines that you'll wanna sip while lounging on the couch with family and friends, a couple you're gonna wanna boookmark for that big Thanksgiving dinner party you just agreed to host this year, and one stunner you're gonna save for a special occasion.
And all but one are under $16!
So let's dive right in, shall we?
I like to taste and present wines in order of body.  So we're gonna go lightest to heaviest, K?  And use this as a guide when you're watching me on Monday because those segments can fly by super fast, and I wanna make sure you know what's going on 😉
First up is the…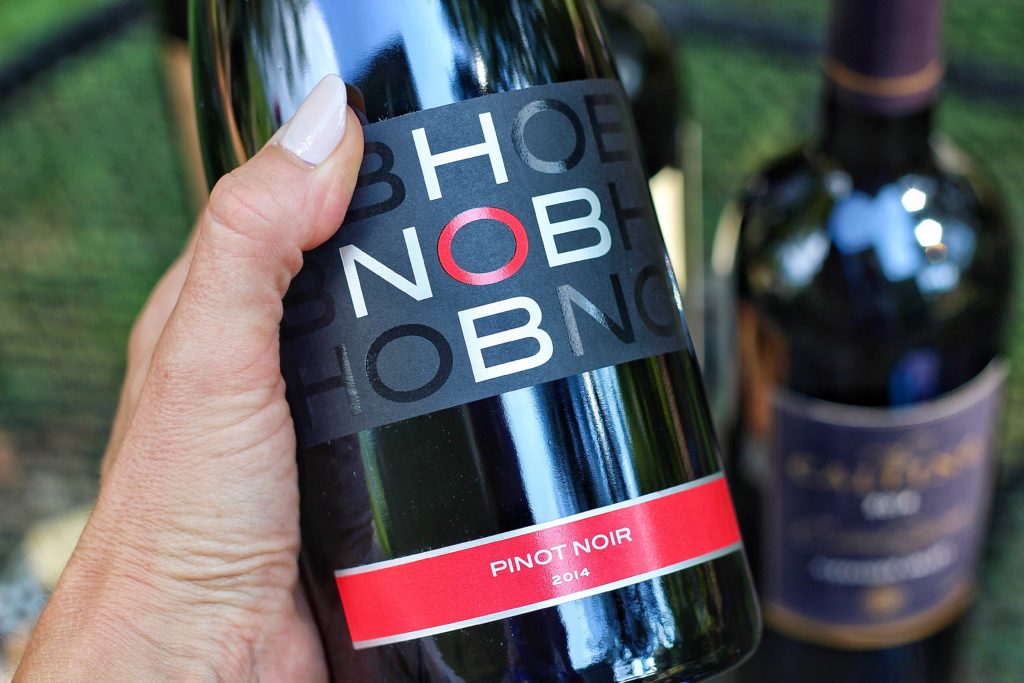 OK. So, one of my absolute favorite wine indulgences is a lush and velvety rich Pinot Noir.  Pinot is a tough grape to grow, it's very finicky… so in order for it to reach it's full potential, you end up spending a pretty penny on it.  For that reason, I do not drink it that often.  This also is why I'm pretty picky about my Pinots.  What I really love about this bottle is that it isn't trying to be big and lush and velvety rich. It is what it is.  And that is wonderful.
It's $10.  TEN. DOLLARS.  And it is light and easy drinking… full of purple flowers on the nose and cherries in the glass. It is extremely impressive for the price.  And I say bookmark this when you're planning that big Thanksgiving dinner party.  This is what you wanna buy by the case as your red for the day.  It would go so very well with Thanksgiving fare, and you cannot beat the price for crowd drinking.
I think it would also go well with mac n cheese or other creamy, cheese sauced based dishes… anything with sausage… grilled meats.
Find it here at wine.com: HobNob 2014 Pinot Noir – Red Wine
Next up is the…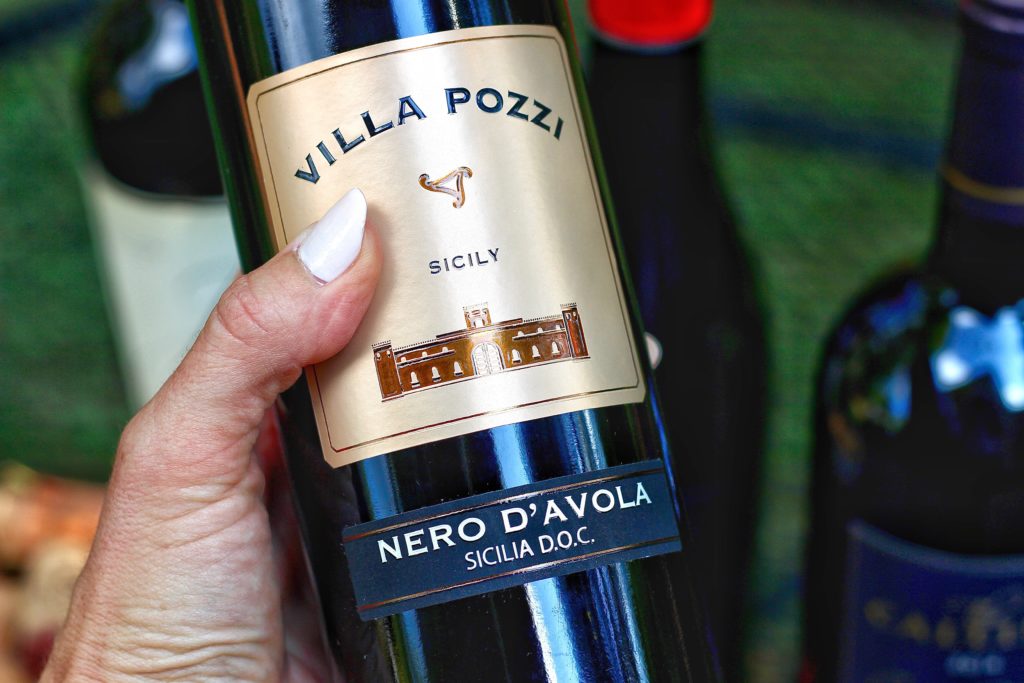 This is another fuss-free, pretty drinker. It's 100% Nero d' Avola, which is an indigenous Sicilian grape.  The name translates to black of Avola, referring to the grape's inky black skin and the name of a town on the coast of Sicily.  Nero d'Avola used to mainly be a blending grape, but recently wine makers have discovered how to grow it better.  So you may have started to see it more in stores.
This wine is light bodied, full of tart cranberry and cherry flavors, peppery, with fairly high tannins making it a great food wine.  This would go well with most pork dishes, grilled meats, a lot of braised meat dishes… but really, it's a perfect pairing for pizza and tomato/cheese based pasta dishes.
So throw you a big ole pizza party and buy a case of this sucker to serve.
Because it too is only $10!
Find it here on wine.com: Villa Pozzi 2015 Nero d'Avola – Red Wine
Up next is the…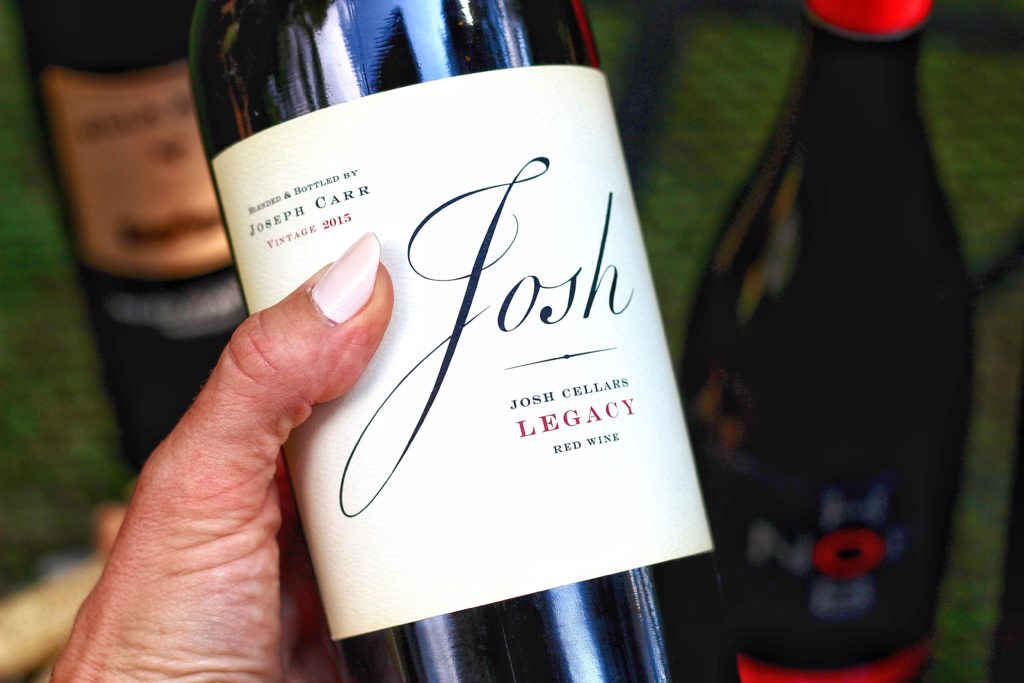 This wine will make so many people happy, y'all.  When I worked in the retail side of the business, or conducted wine tastings, or managed a wine bar, I cannot tell you how many people would come in and request what this wine is.  It is blackberry pie a 'la mode. It is cooked cherries.  It is stewed plums.  It is marzipan.  It is oaky.  And that is such a well loved style of red wine.
It's what a lot of people would refer to as 'sweet' when they're describing what they're looking for in a red wine… but generally that just means a wine with heavily concentrated dark fruit flavors and soft tannins.  Because of the soft tannins, it's easy to drink on it's own, but pairing it with something grilled or smokey would be a great match.
It's 44% zinfandel, 44% merlot, and 12% petit sirah
And it retails at $16.
Find it here on wine.com: Josh Cellars 2014 Legacy – Red Wine
And finally, we have the…
Now, this bottle is one elegant summabitty.  It is like velvet on the tongue.  You'll get smoked cherries and vanilla… tobacco… cedar… it reminds me a lot of the what I love in a good glass of bourbon, actually. Very smooth, low tannins, high fruit.  I don't know many people who wouldn't enjoy this bottle.
We opened it up the night I made my weekly roast chicken and it was a perfect pairing for it.  Many people still consider red wines to only be good with red meat, and that's just not the case. This would also go well with a lot of pastas and roast pork or duck
Sports commentator, Jim Nantz is actually the co-partner behind this wine, along with his wine friend, Peter Deutsch. It received a 90 pt. rating from Wine Enthusiast and is $37, making it the most expensive out of the four.  So this would be a good special occasion or gift bottle 😉
Find it here on wine.com: Calling 2013 Cabernet Sauvignon – Red Wine
And that'll do it for today!
See ya'll on the telly.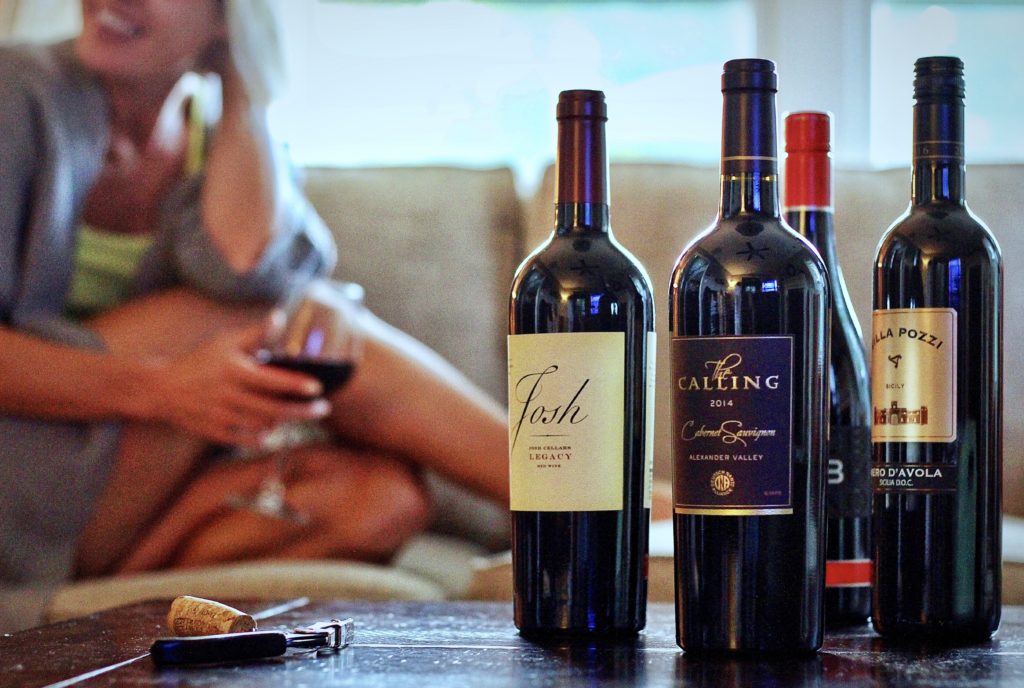 Monday.  August 28th.  WJZY – FOX.  Good Day Charlotte.  7-9 am.
xo