This is how you do Sundays.
GRILLED CHEESES
You will need:
Softened Butter
Thick slices of Homemade Italian Bread
All the Cheese in the house
Cooking tip:
When making a grilled cheese of such magnitude, butter your 2 bread slices and place them buttered side down in a skillet.
Top each side with all the cheeses.
Begin to brown on the stovetop, then transfer the skillet to a 350 degree oven and allow each slice to toast and melt on it's own.
Then sandwich them once melted.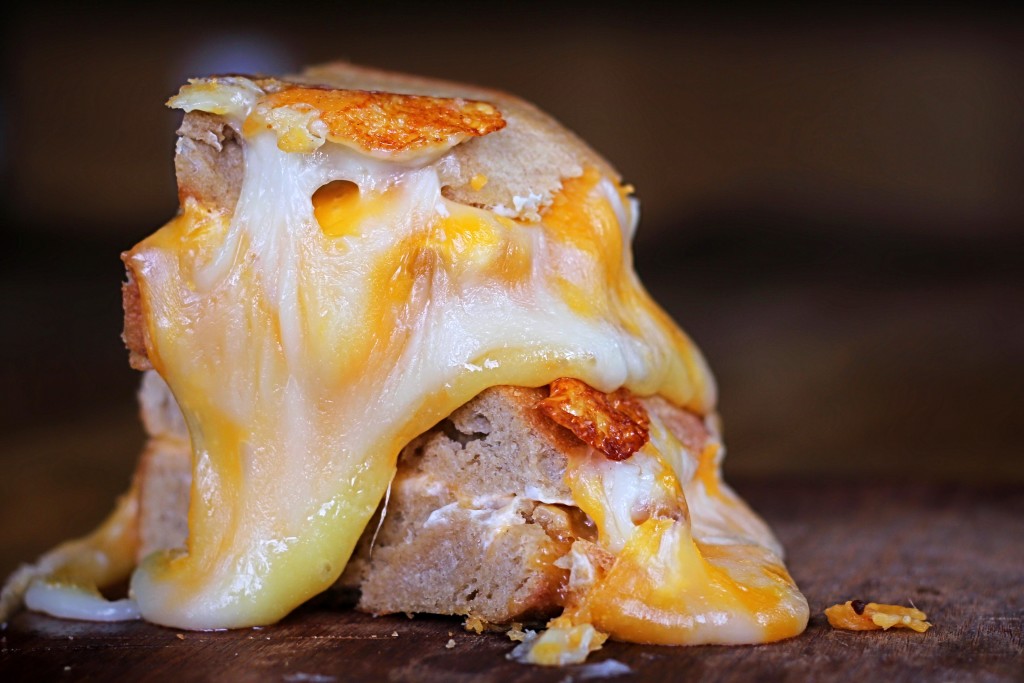 Peace be with you.