I won't go into a lot of detail here, as most of it is bullet pointed in the (short) video I'm about to share with you, but it all started with this photo I shared on Instagram a few days ago…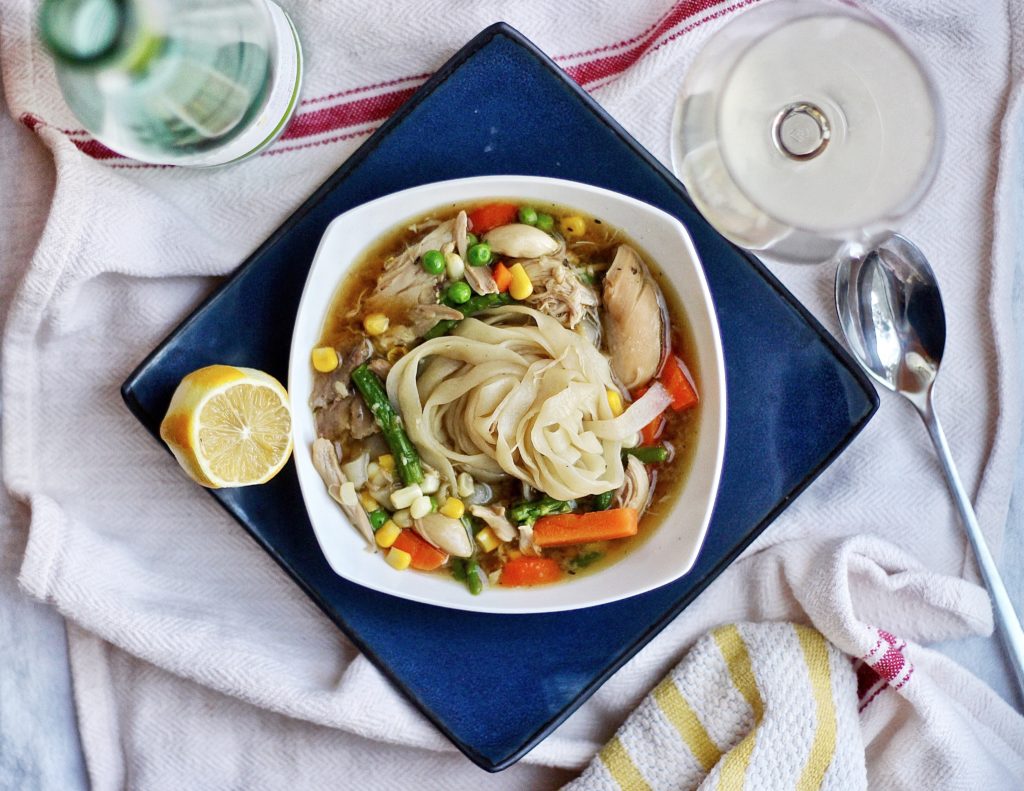 It's a pic of my chicken soup… Read the full post HERE if you'd like…
Then all the messages I received from various curious minds led me to here!
Watch below as I answer those message questions and take you from Roast Chicken to Soup.
Also, as mentioned in the video… Years ago, I showed you my easy method for Roast Chicken… and I still do it every single time I make one.  So here's that video below.
(Warning: it's an old video with a young Abbey and a very old kitchen… but the info is still fresh as hail.
Love y'all.  Be good. xo