*You will need…
-9 standard, long whole wheat lasagna noodles
*For Corn Mixture:
-15 ounce container of ricotta
-1/2 cup milk or cream
-14-15 ounce can of creamed corn
-the kernels scraped from 2 ears of fresh corn
-handful of fresh basil leaves
-1/2 handful fresh sage leaves
-1 egg
-1/4-1/2 tsp of salt (start with 1/4 tsp and taste. add more if needed)
-freshly cracked black pepper to taste
-freshly grated nutmeg
*Extra cheese needed or layering:
-1 1/2 cups grated asiago cheese
-2 cups provolone cheese
*Mix all the corn mixture ingredients in a large bowl until all is combined.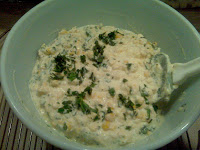 In a 13*9 inch greased baking dish, spoon a light layer of the corn mixture and spread evenly. Lay down a layer of cooked lasagna noodles*. Add another layer of the corn mixture and sprinkle with a layer of grated asiago cheese.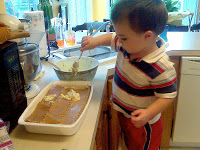 Repeat until you have 3 layers, ending with the asiago. Finish with 2 cups of grated Provolone cheese. Bake at 350 for 1 hour.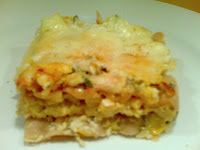 (*note- I recommend reserving a cup of the pasta water in case your lasagna comes out a bit dry. For a quick fix, just pour a little pasta water around the edges of the cooked lasagna and allow to sit for a few minutes before serving.