This began as an Instagram only post (because, I'm sorry y'all, but it's just easier to write something quick under a photo these days), but then I changed my mind.
So here's a little short hand for ya 😉
rite of passage for my first born…
this week my daddy took him to get his hair cut at the local barber shop down the street from his office. the building has been there for as long as I can remember. what was once Norton's is now Raeford's, and if you're local, you know…
when Norton used to run it, you didn't have a say in what you came out lookin like. you got buzzed whether you liked it or not. we as a town called that getting 'nortonized'. but on this day Ron asked my quiet and nervous son how he wanted his hair cut, and then did exactly what was desired…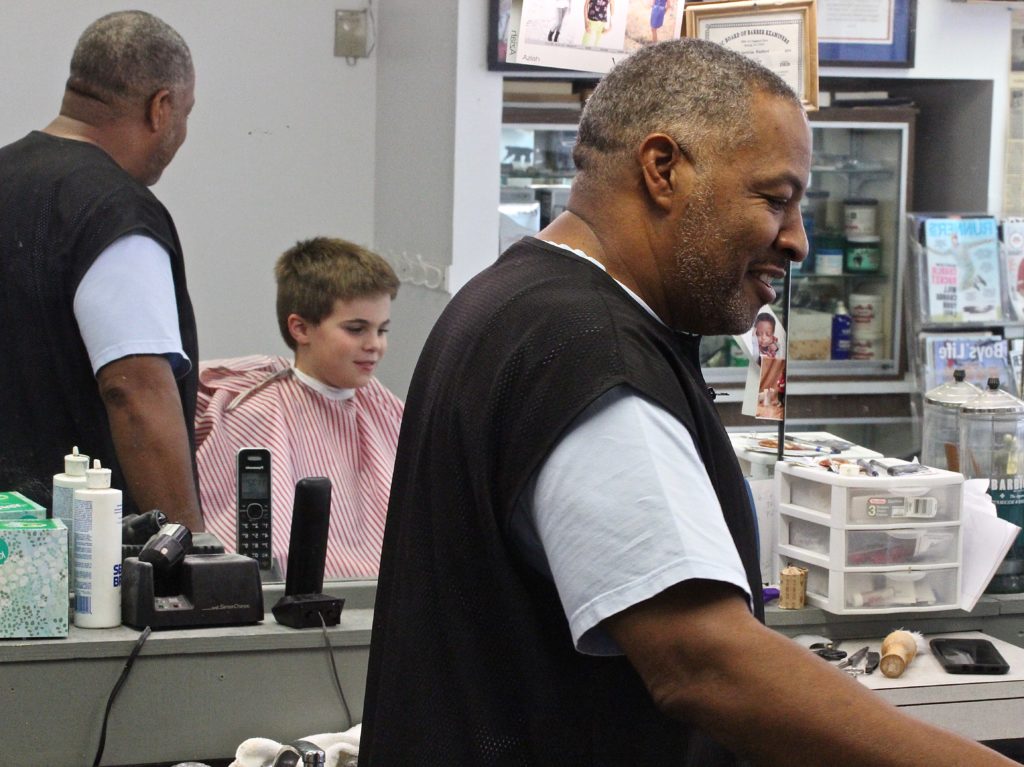 i hadn't been in that barber shop since I was a tiny tot, and being able to be in there for this moment was nothing short of beautiful.
Dad and Ron talked basketball while my boy sat still and had someone other than his mom or dad cut his hair for the first time of his life…
he glanced up at the wall a couple times to check in on the pic of Ron cutting Steph Curry's hair and I think that's what helped sooth him a bit…
i left after I did the mom thing and got too many pics and flooded the space with too much estrogen and lipstick, then left the boys to themselves…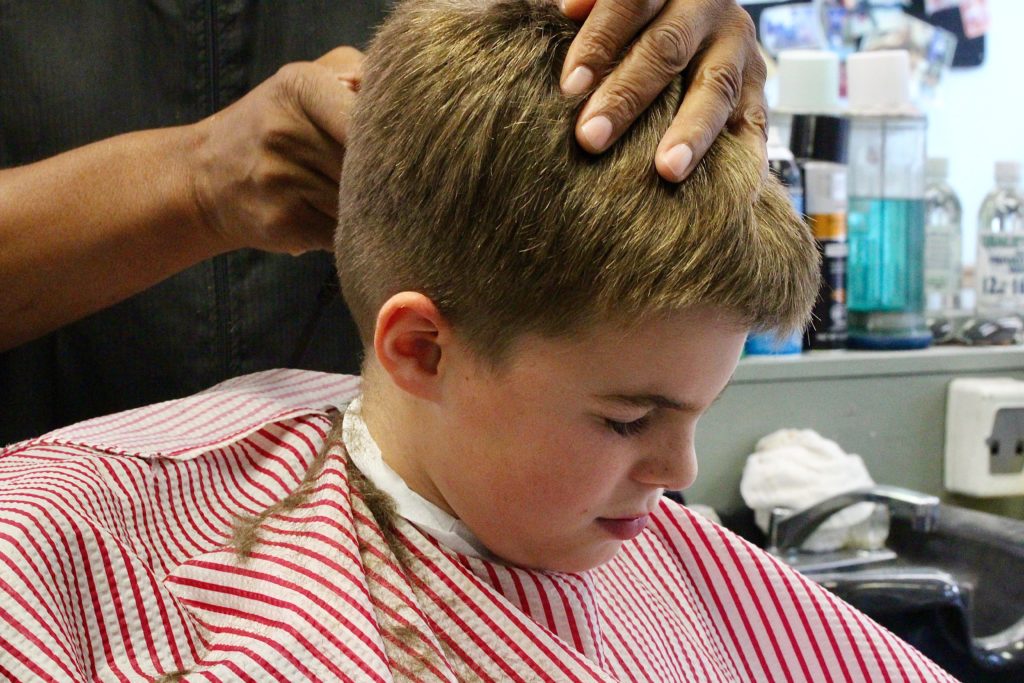 dad took my son to the soda shop down the street that mom used to own when I was his age, and they ate cheeseburgers and fried pickles with their new cuts.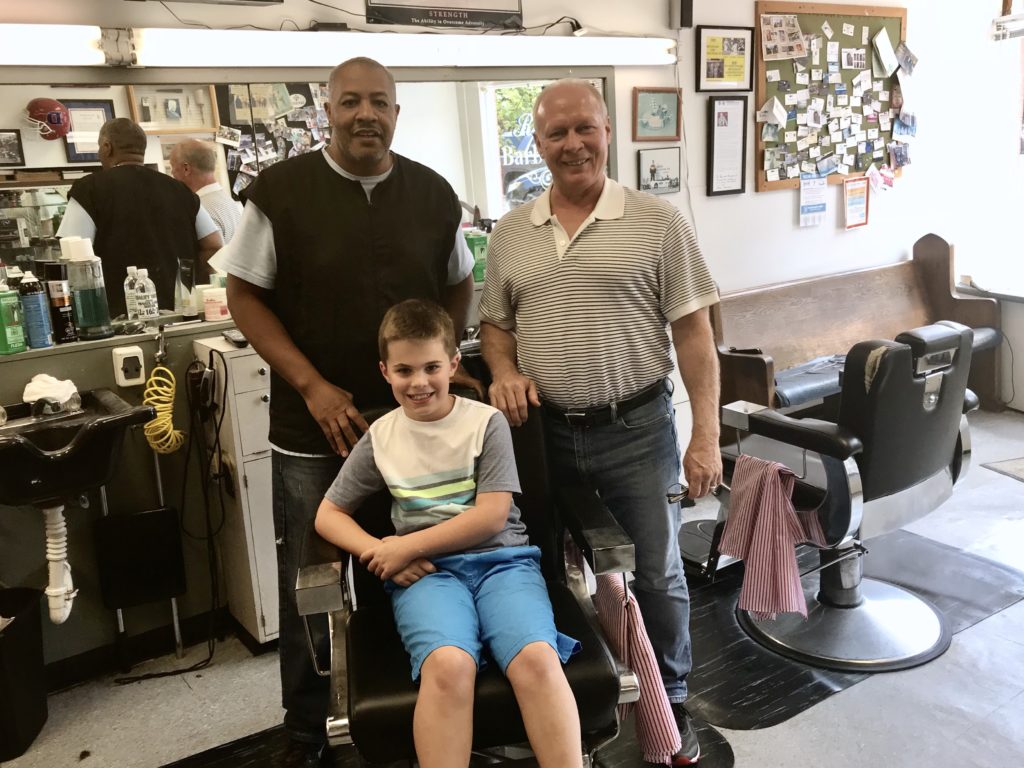 i walked around campus until they were done, then picked up my boy for ice cream cones.
i can't be certain, but I think he grew up a little bit that day.
i love the small town that raised me, and it's days like these that show me we can still have a little piece of peace within the chaos that surrounds us.
follow me for EveryDayFun on Instagram – @EVERYDAYCHAMPAGNE
xoxo love y'all xo